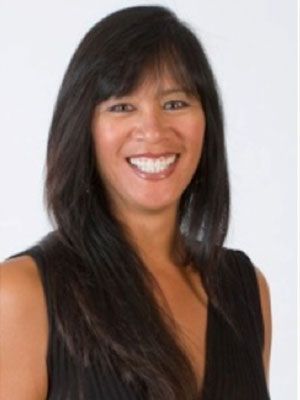 Sherrilyn Shields
Real Estate Sales Agent
Any discussion of high profile, ultra luxe residential real estate would be incomplete without mentioning Sherrilyn Shields and the talented team at The Real Estate Office of Rancho Santa Fe.
As a native of San Diego, California – but with experience in many Southern California regions – Sherrilyn Shields has made history over the past 20 years by selling properties totaling in the thousands. She has been awarded "Salesperson of the Year" five times by the San Diego Building Industry's Sales and Marketing Council.
Sherrilyn Shields has committed to join forces with The Real Estate Office of Rancho Santa Fe to become one of the top selling agents in the nation. Having sold new homes, residential resale and commercial, Sherrilyn has sold homes from entry level to multimillion dollar properties. Sherrilyn also is recognized as an expert in real estate development. With her extensive resume of working for many of the top builders in the nation. She has the expertise to build and sell properties from the land development to the complete construction of the home. The nation's top builders and developers have hired Sherrilyn to market and sell their properties, relying on her keen business instincts and innate ability to understand and outperform the market.
In addition to her notable sales achievements, Sherrilyn Shields is known for her commitment to her community. She regularly donates time organizing charity functions that have benefited Athletes in Action, The Del Mar Firefighters Association and The Polinsky Center. She has also done political fundraising for various politicians throughout the county and state.
Bill De Leeuw
Bill De Leeuw has been active in San Diego and Rancho Santa Fe Real Estate since 1972. His expertise is not only in complex luxury home sales but investment transactions and residential development. He has closed over $300 Million dollars in real property transactions. Bill has served as a Director for the California Association of Realtors as well as being a Director and Vice President of the San Diego Association of Realtors.

A Former Naval Officer, Bill is a Graduate of Northwestern University and Kellogg School of Business. He moved to Rancho Santa Fe in 1979 and has been active in many community and charitable activities. In addition to Real Estate sales Bill has owned varies hotels including the Kona Kai Resort and Shelter Island Inn in San Diego. His extensive finance background includes being majority owner and Chairman of the Board of First Western Bank, N.A. His development experience includes condominium and apartment construction (Including 40 buildings in San Diego and a 512 Unit Apartment Complex in Palm Desert.)

Bill is an expert in Foreclosure properties, foreclosure prevention as well as short sale procedures and closings.

Bill has two daughters who grew up in Rancho Santa Fe, Dr. Kari De Leeuw, D.V.M. (Cornell University, UC Davis) and Dr. Kelley De Leeuw, M.D. M.P.H. ( Duke University, U.N.C.). Kari practices Equine Medicine in the Rancho Santa Fe and Half Moon Bay, CA and Kelley is on the staff at U.C. Medical Center, San Diego.

Bill is available any time to discuss your real estate needs and problems.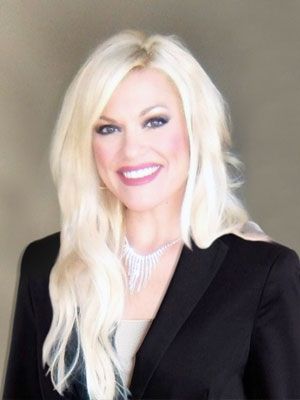 Missie Bono
Modern home buyers and sellers deserve a REALTOR® who utilizes the best tools and techniques available. I take the time to listen, educate and guide my clients through the sales process while navigating the often ever-changing real estate terrain. Using exceptional people skills, combined with quick wit, enthusiasm and strong negotiation techniques my clients interests always come first. When you choose to let me represent you for your next sale or investment, you are making the choice to receive the highest level of service and professionalism in the business. You are also making a decision to insist on a REALTOR® who is connected, accessible, thoughtful and straightforward.

It's not just a transaction, it's a relationship.

Having been raised in San Diego (and a California native) I have had the unique opportunity of experiencing many of the individual landscapes each community has to offer. I know that San Diego provides a large variety to accommodate every lifestyle: from beaches to mountains, private estates to highly populated areas -- and just about everything in between. This rare, in-depth knowledge of the county is highly beneficial to clients when seeking the right blend of home and community. Living in San Diego is more than just enjoying a beautiful climate. Today the local market encompasses a wealth opportunities to enjoy activities, work/school and home life.

Connecting real estate to real people is my passion. I have been active in the real estate industry since 2003 and thrive on integrity, honesty and professionalism. As a former graphic designer, web developer and business owner; my years of experience in marketing, advertising and social media make me a highly technology-savvy real estate agent: a unique package in the field that brings buyers and sellers together in a way very few real estate agents know how.

In my leisure time I enjoy spending time with my family and friends, attending community social events, wine tasting, boating, tennis, traveling, horse racing and polo.
Michael Vartani
Luxury Real Estate Advisor
Michael Vartani has been a luxury real estate advisor for the last 15 years. He embodies what it means to do what you love-and embrace every minute of it. "Each day in this business is challenging, fun, and inspiring," he says. "The secret is to work hard and have integrity.."

Michael has been widely hailed for his outstanding production, which remains steady despite an uncertain housing climate. Having lived in san Diego for more than 15 years, he has unsurpassed knowledge of the local market, which enables him to instinctively match clients with their ideal properties. He also excels at the negotiating table, navigating even the most challenging situations with grace and ease.

Central to Michael's success, however, is his dedication to his clients. Many are surprised to find him warm and down-to-earth, with an uncanny ability to connect with them on a personal level. Michael is his clients' greatest advocate, always keeping their interests top of mind.

"No matter the price range I'm working in, it's a tremendous pleasure helping someone buy or sell their home and fulfill their dreams."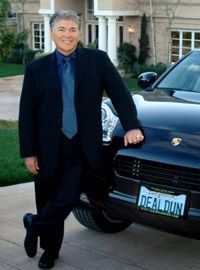 John

Cabral
CA BRE #01411439
Owner/Broker
Se Habla Espanol
Call or Text:
(858) 229-3001
Contact Me! You'll be glad you did!